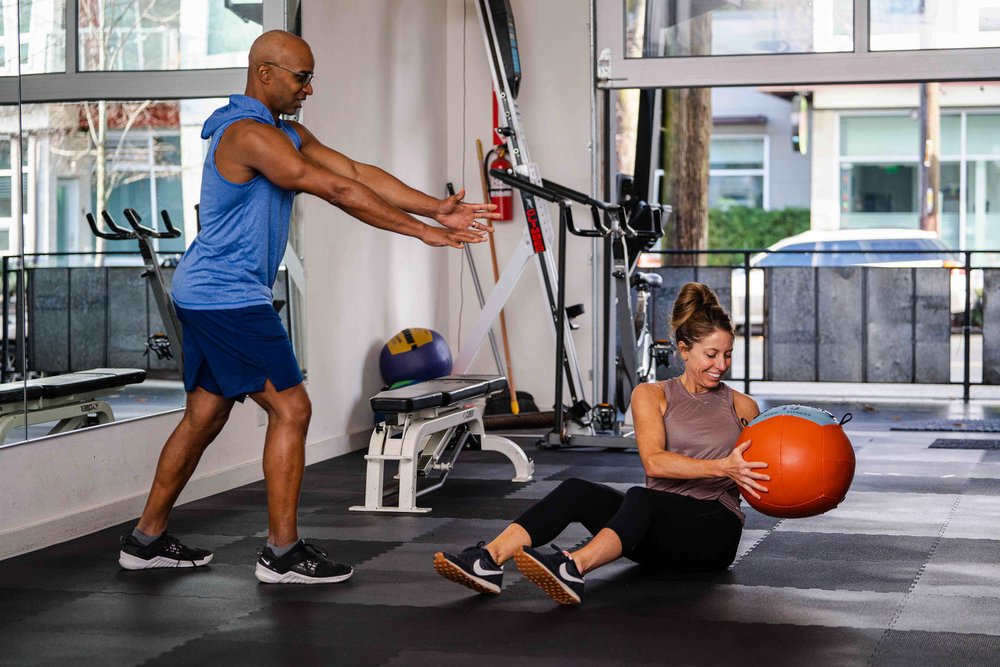 Nestled on the sunny shores of Southern California,  San Diego Fitness enthusiast's dream come true. With its year-round sunshine, stunning beaches, and a laid-back lifestyle that encourages an active and healthy way of living, it's no wonder that San Diego has become a hub for fitness aficionados. In this blog post, we'll dive into the fitness hotspots that make San Diego the ultimate destination for those seeking a blend of fitness and coastal bliss.
1. Beachside Boot Camps
San Diego's beautiful beaches provide the perfect backdrop for high-energy boot camp workouts. Picture yourself lunging, squatting, and burpee-ing with the soothing sound of ocean waves in the background. Many fitness trainers host beachside boot camp sessions, helping you break a sweat while enjoying the sun and sea breeze.
2. Waterfront Running and Biking Trails
For runners and cyclists, San Diego offers an array of picturesque trails along the waterfront. The scenic paths along Mission Bay, Coronado Island, and the San Diego Bay provide breathtaking views as you log your miles. Whether you prefer a leisurely jog or an intense bike ride, these trails cater to all fitness levels.
3. Surfing Lessons and Water Workouts
Surfing is more than just a sport in San Diego; it's a way of life. You can't visit without catching a few waves. Numerous surf schools offer lessons for all skill levels, making it easy for beginners to ride their first wave. Additionally, water workouts like paddleboarding and kayaking provide an excellent core-strengthening experience.
4. Outdoor Yoga with Ocean Views
Find your inner peace while connecting with the elements during outdoor yoga sessions with ocean views. Many yoga instructors in San Diego lead classes on the beach or in scenic parks, allowing you to strike a pose while basking in the beauty of nature.
5. Fitness-Focused Parks and Outdoor Gyms
San Diego's commitment to outdoor fitness is evident in its parks and outdoor gyms. Locations like Mission Beach Park and South Mission Beach Park feature fitness stations, jungle gyms, and calisthenics equipment for bodyweight workouts.
6. Healthy Cafes and Farmers' Markets
Fueling your fitness journey is easy in San Diego. The city boasts a thriving culinary scene with a focus on health-conscious dining. Explore the numerous healthy cafes and eateries offering fresh, organic, and locally sourced options. Don't forget to visit the vibrant farmers' markets to stock up on farm-fresh produce.
7. Active Lifestyle Events
San Diego hosts a variety of active lifestyle events throughout the year, such as marathons, triathlons, charity runs, and obstacle course races. Participating in these events not only keeps you motivated but also allows you to connect with the local fitness community.
Conclusion
San Diego's unique blend of sun, sea, and fitness hotspots creates an irresistible recipe for an active and healthy lifestyle. Whether you're into beachside boot camps, waterfront runs, or yoga with ocean views, this coastal paradise has something to offer every fitness enthusiast. So, pack your workout gear and sunscreen, and embark on a fitness adventure like no other in the sun-soaked haven of San Diego. Whether you're a resident or a visitor, you'll find that achieving your fitness goals in this vibrant city is not only achievable but also incredibly enjoyable.